Match-Grade Australian Rules Footballs.
Hand stitched and individually crafted to match specifications.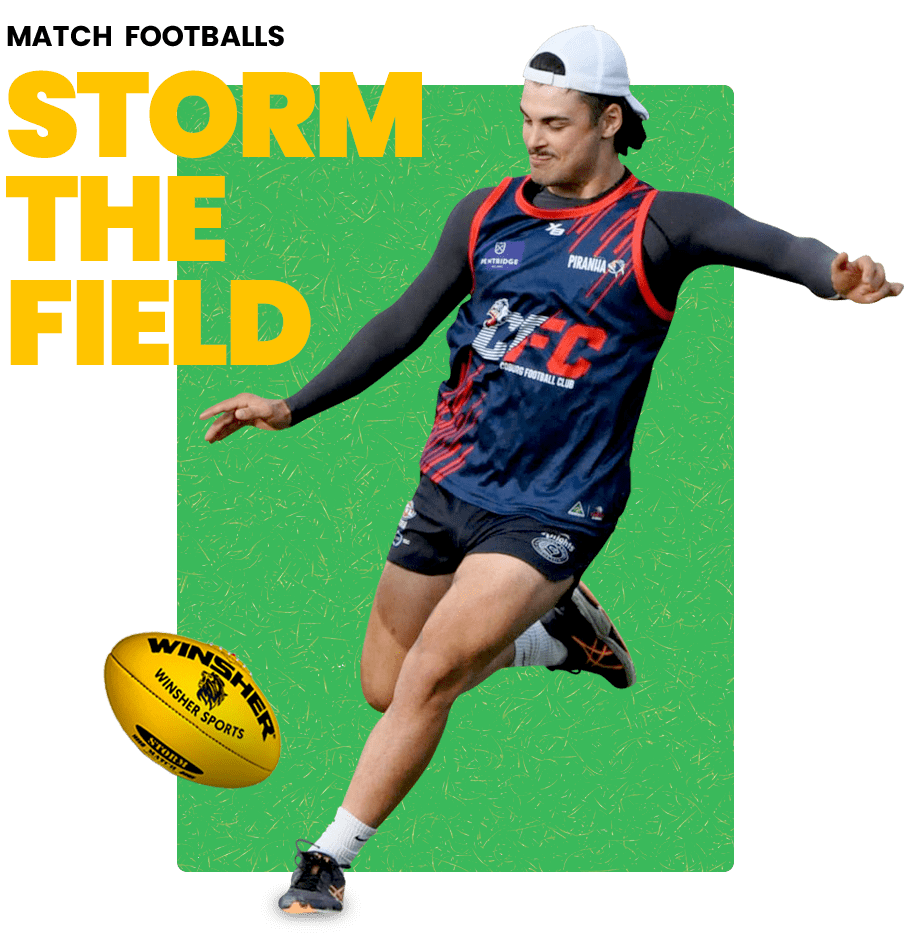 Winsher Storm
Australian Leather Match Football
Winsher Storm Australian Rules Football is an elite match-grade football made from Australian leather available in sizes 4 & 5 and is suited for professional men and women.
 AFL match-grade
 Made from Australian premium leather
 Sizes 4 & 5 football for professional men and women
 Available colours: Red & Yellow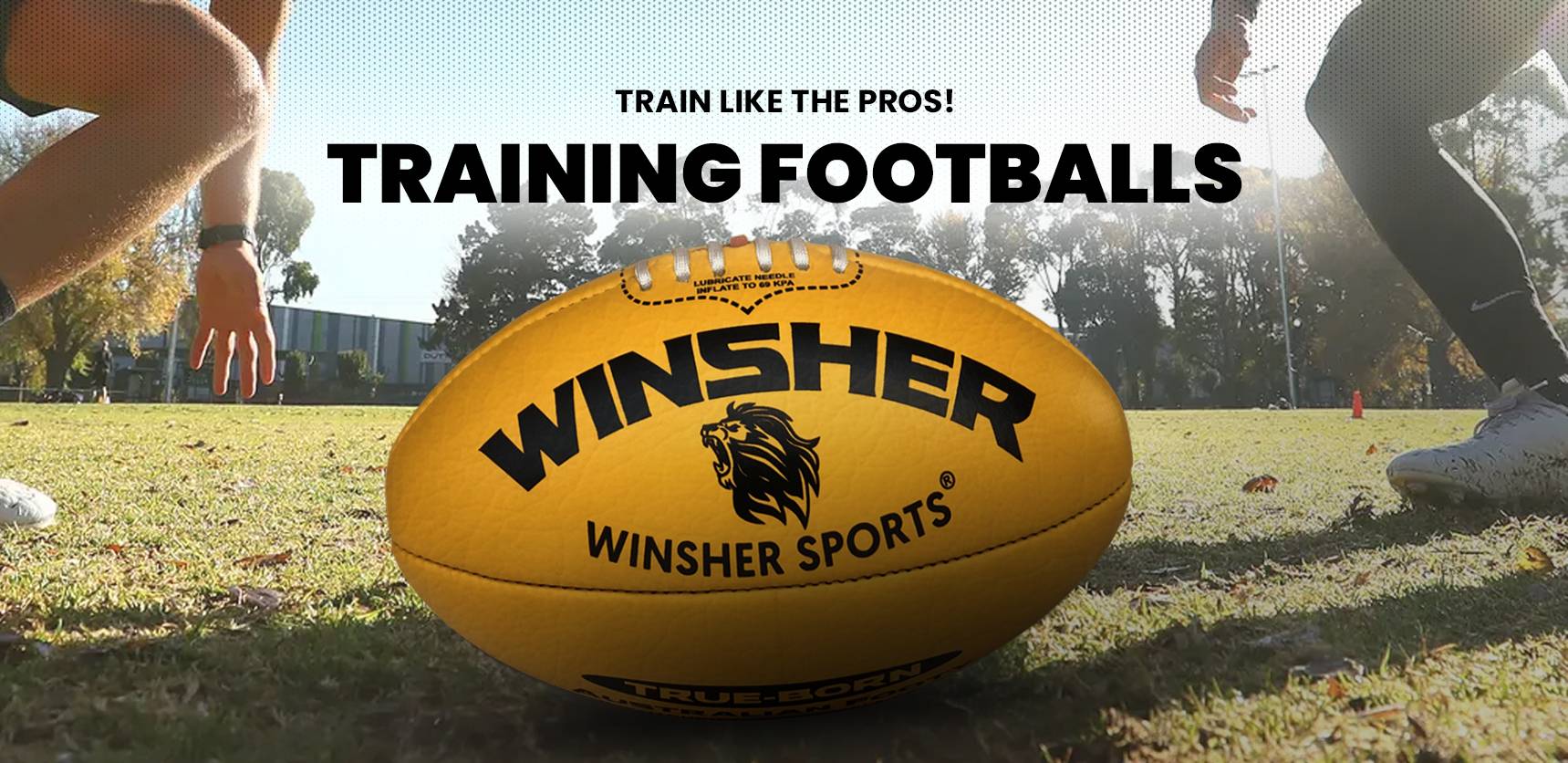 Junior League
Made from premium leather. Made to AFL match specifications.
Winsher's Junior League range of Australian Rules Footballs are ideal for junior players learning the game.
 Training ball quality
 Sizes 2, 3 4 & 5 football for training & junior league
 Available colours: Red & Yellow
Recreational Footballs
Made from waterproof synthetic rubber. A great football for those players just starting out in the game.
FOR THE LOVE OF AUSTRALIAN RULES FOOTBALL
By ballers. For ballers.
Proudly Australian. 🇦🇺
Winsher Sports was born out of discontent with the status quo, and a desire to change the AFL football industry for the better. We noticed if you wanted premium quality leather Australian Rules Football, you had to pay a premium price. Understandable? Yes. Reasonable? No!
We have made it our mission to provide top quality leather Australian Rules Footballs at a low and affordable cost. Winsher Australian Rules balls are hand-stitched using premium leather. They are made the very same way the ones your favourite AFL players use on the field! But you can get your AFL grade match ball with a significant cost advantage.
AFL MATCH FOOTBALL
Approved & endorsed by Australian football clubs and leagues
Our AFL Match grade footballs are being used used by men, women and children for numerous senior and junior clubs training because of the significant cost advantages.
Winsher Footballs endorsed by clubs & leagues:
Warragul & District Junior Football League
Coburg Lions FC
Vermont FC
Waverly Blues FC
Nunawading Lions Football Club
Mitcham Football Club
Aberfeldie Sports Club
Mount Martha Juniors Football Club.
Manunda Hawks Women's AFL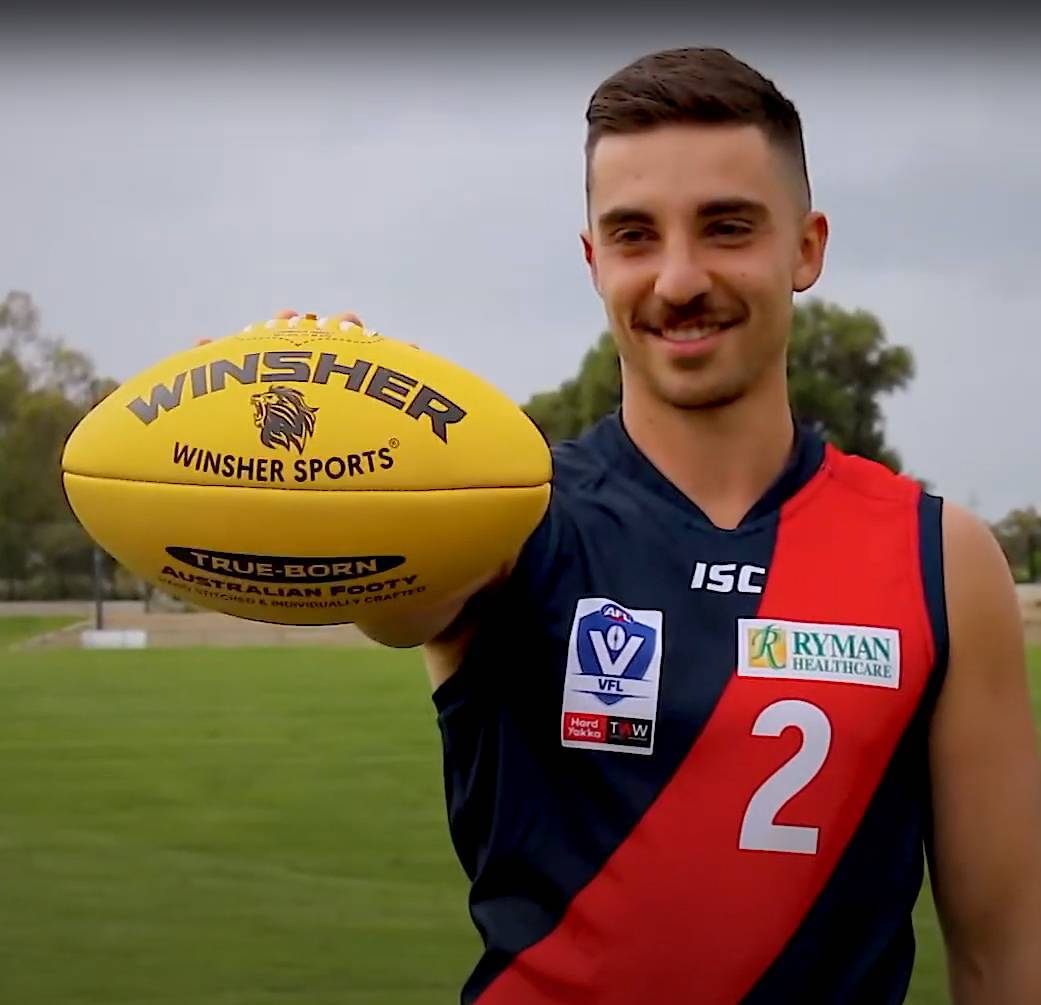 Trent Cotchin captain (2021) of Richmond Tigers
Nunawading Lions Football Club
Vermont Eagles Women Team Coach
Coburg Lions Football Club
Vermont Eagles Football Club
Richmond Tigers Football Club
Mount Martha Junior Football Club Coach
Mount Martha Junior Football Club
Mount Martha Junior Football Club
Mount Martha Junior Football Club